Sarah has been a huge support in the development of The Gentle Touch. The style and tone of her designs have been a perfect fit for our practice and what it represents. But Sarah does more than design; she can also take control of the project from start to finish, as she did with our beautiful new patient information packs. This has been invaluable. I can't recommend her services enough.
Amber Aplin
The Gentle Touch
Sarah is a true joy to work with. Not only does she respond quickly and professionally, but she also appears to have that rare gift of being able to provide design options from the get-go that are very very close to where we or our clients need them to be – sometimes working with very vague briefs from us! This means that we don't end up in frustrating back-and-forth exchanges, and everybody feels happy and confident from the outset. I'm looking forward to working on many more projects together with Sarah. She's become our go-to gal!
Tracy Playle, CEO
Pickle Jar Communications
Lettica was the ideal partner to design a new wedding brochure for Carfraemill. Sarah is incredibly clear and straightforward to work with, has a fantastic eye and delivered a product that completely matched the brief and definitely exceeded our expectations. She also has in-depth knowledge of the printing process which meant the quality and colouring of the end product did her design justice. We especially loved her idea to put orange stitching along the brochure spine – this quirky yet professional addition means the brochure really stands out compared to others in the market. Thank you Sarah.
Ruth Sutherland
Carfraemill
Sarah Cowan, (Lettica), provided a high quality bespoke and professional service to Borders Heritage Festival in developing a new design and branding for the 2017 Festival against a very tight timeline. Sarah demonstrated a keen intelligence in analysing our complex needs and provided us with creative and cost effective solutions for our print and publicity. She was a real delight to work with and always delivered on time, or earlier and within budget. Sarah has also been happy to follow up with questions and responses after the contract had finished.
Julie Nock, Borders Heritage Festival Coordinator; & Susan Garnsworthy, Funding & Projects Officer
Live Borders
Sarah, very many thanks for your expertise, guidance, patience and reassuring smile!! All were greatly appreciated in your creation of the quality postcards for our holiday cottages.
Sue Beck
Hendersyde Farm Holiday Cottages
Delighted with my first trade catalogue skillfully designed by Sarah. She patiently guided me through every step of the way from start to finish, finding a solution for every outcome, including product photography, copy writing and final printing. I now have beautifully designed digital and print catalogues reflecting my brand values to send out to clients. I've had an excellent response so far and Sarah's design has helped me to push my business forward. Very good value for money too and stayed within budget. I'll be looking forward to working with Sarah in the future and I can highly recommend Lettica for graphic design work. Thank you once again Sarah!
Louise Slater
Louise Slater Cards & Prints
Sarah is an absolute joy to work with. Quick, responsive and professional. She helped me with every stage of my rebrand, providing expert advice where my skills ran out. She enabled me to turn my somewhat messy ideas into something I'm really happy with and proud to show off. I will definitely work with Sarah again, and have been recommending her to anyone who will listen!
Kate Marsden
Made by Mrs M
Thank you very much for all your work and help in the design of the Border Ice Rink logo. Your knowledge, patience, and expertise were very much appreciated by myself – and the final design looks terrific.
Robert Walker
Border Ice Rink
Sarah did an amazing job pulling together and designing the leaflet for Art @ Ancrum for us. This included creating a new map, and fitting in all our artists details and images in the desired space. The final print, which she sourced for us at a very reasonable cost, was very well received by all the visitors to our event. I would highly recommend her for her graphic and typographic skills, and found her very easy to work with.
Ian Oliver
Art @ Ancrum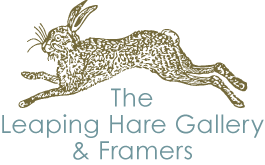 I was very impressed with Sarah's professional, extremely efficient approach. Everything was explained and executed in an open and friendly manner and I was delighted with the high standard of her work. I would not hesitate to recommend her fabulous design skills to anyone who wants their business to have a greater, more vibrant presence in the marketplace.
Michael Fram
Leaping Hare Gallery & Framers
You are super and I think of you as my secret weapon in my business. I feel very lucky to have discovered your super design service. Can't thank you enough and I really hope to work with you again in future.
Jane Crisp
Bespoke designer maker
We would just like to thank you for producing our wonderful new posters – we have received so many positive comments – we really appreciated all your advice and guidance.
Rhona Calder
Roxburgh & Berwickshire CAB
Sarah's design work for our company has been of an exceptionally high standard. She was able to assimilate the nature of our business and come up with a series of ideas which reflected our brand and core values very quickly. We are very happy to have her as a business partner and would recommend her to other organisations without hesitation.
Nick Wake, Director
Operations Leaders Ltd

Sarah designed the postcard for our charity art raffle. We're absolutely delighted by her work. She has a wonderful eye for detail and an incredibly professional approach. Nothing is too much trouble – she's so easy to work with. It's a pleasure to recommend her work and we will, without doubt, ask her to work with us again.
Sarah Hamilton, Trustee
Anno's Africa
We put Sarah on the spot by giving her a very tight time schedule with the brief being delivered to her verbally by one member of our Committee. From that she produced a few options after which only one further meeting, with the whole committee present, was required. Sarah was able to explain concisely the concept of the designs presented and the rationale behind them – just a couple of tweaks later and we were done. We believe she has come up with a meaningful logo that we can use on our website, posters and newsletters that reflects the ethos of our organisation.
Sheila Campbell, Convener
Roxburgh Federation of Village & Community Halls
We are so pleased with Sarah's fantastic work! Her attention to detail and creative ideas came just at the right time, Sarah understood the look we were trying to achieve and created it for us. Many thanks.
Fiona Edwards
The Flower Room