Images are an important part of many promotional materials. As consumers we have become accustomed to seeing photographic images everywhere. It is perhaps for this reason that illustration stands out as being different. And, for businesses, difference is valuable.
I asked professional illustrator Laurie Hastings why she thinks illustration is worth considering, and how to go about finding and briefing an illustrator.
Why should I consider using illustration in my publication?
Illustration can add a new dynamic to a story, helping to draw the reader in through visual means. An illustration can encapsulate a concept or narrative into one image, so can add weight to and support whatever the writer is trying to convey. The subject can be complex and the image need not be literal, therefore there is a lot of scope with using illustration.
There are lots of different types of illustration, how do I know what sort of illustrator I need?
Most illustrators will work across a wide variety of subjects and projects. Unless your area is particularly niche, most illustrators are commissioned on the basis of their style and how well it suits the particular publication.
I hope that my illustration work is distinctive in the use of line, colour palette and imagery. Although I wouldn't want to limit the areas/themes I work within, I am commissioned for work in the area of health and wellbeing a lot. I suppose my style and aesthetic lends itself well to these areas. These are often editorial pieces for magazines/papers, book jackets, and I have also done murals for a birthing unit, which was a little different!
Where can I find the right sort of illustrator?
The Association of Illustrators (AOI) web site has an excellent portfolio section showcasing the talents of all kinds of illustrators. That can be a good place to start. Illustrators have to pay for membership, so there is usually a good calibre of illustration, and it includes graduates as well as established illustrators.
Some illustrators have agents, (some of which are also shown on the AOI site) who will handle the administrative/contractual/fee side of things for the illustrator, and can help to give a platform for their work, helping to reach a wider audience, but they will take a percentage commission on the fees charged.
The AOI site also gives advice on how to commission illustrators, and what to expect, so it is very useful for all concerned!
Illustrators can also be discovered by looking at similar publications, and also on social media – there are hundreds of us on Instagram! I do a bi-annual mail out to art directors across all fields and keep in touch with old clients when I have new work to showcase.
How does the process of commissioning an illustrator work?
Get in touch with the illustrator to check interest and availability. If you can give a clear outline of the work from the start that is really helpful. For example, the subject/brief of what you are looking for, size, number of illustrations, anticipated delivery dates and fee.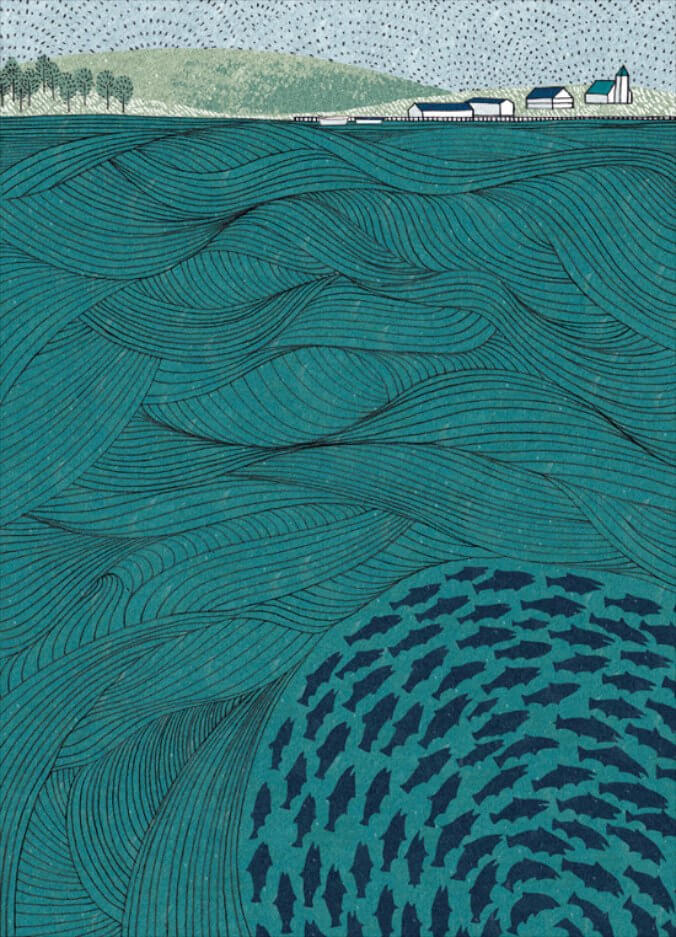 If you would like the illustrator to quote a price, they will also need to know the intended usage (eg editorial illustration printed in May 2017 issue of A Publication) and the area it will be published (eg UK or Worldwide). The illustrator would usually retain copyright of the image, and issue the client a license to use it.
It is also useful to reference any existing work of the illustrator that you liked, to help them understand what you are looking for. I have been contacted before by potential clients, sending me images of other people's work for reference, which has no connection to my own, which is very unhelpful and confusing!
In terms of process, once the brief and contract has been agreed, I will create rough illustrations, which the client can then comment on/amend before proceeding to the final artwork.
Can you share an example of an interesting project you have worked on?
A project that I loved working on, was a book jacket for Random House Publishing. It was for their Vintage Classics collection, illustrating a cover for The Prophet by Khalil Gibran.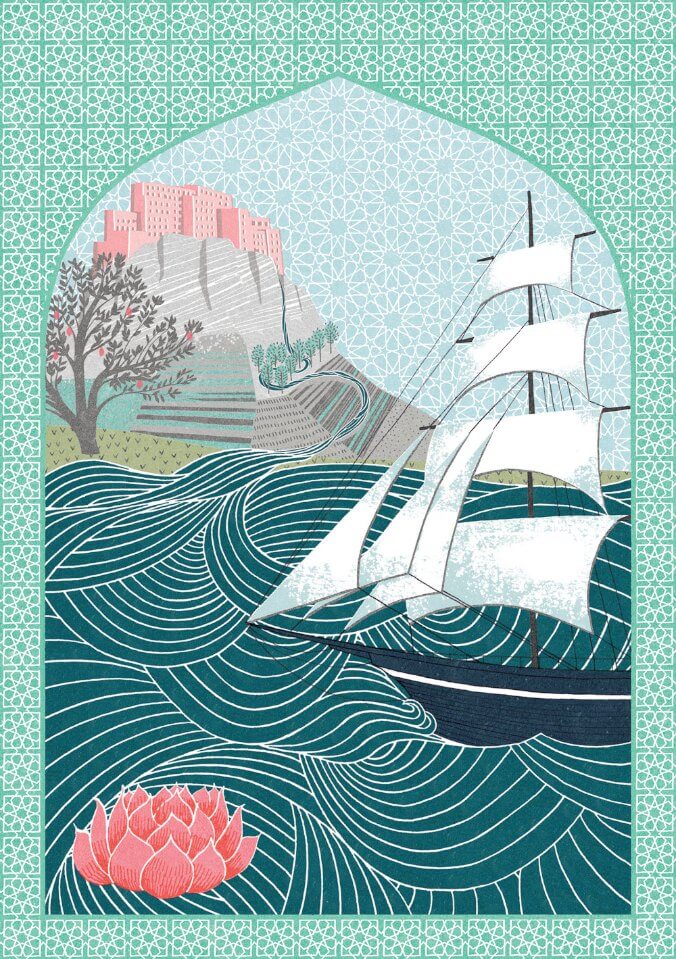 The art director briefed me on his initial take on the kind of imagery that he envisaged. I then read the book and began to extract the key themes, sketching to see what came up visually, working out how the narrative could be translated into imagery. Luckily this book is filled with beautiful imagery so I wasn't short on ideas! I created several rough covers, then the art director chose one, that I then developed into the final piece.
Laurie is an illustrator and printmaker. Born and bred in Hong Kong, educated in Edinburgh and London, and now drawing and screen-printing from her studios in Nottingham. You can find out more about her on her web site www.lauriehastings.com, or find her on Instagram at @laurie_hastings